Search found 10 matches
Search found 10 matches • Page 1 of 1
by deeman72

23 Dec 2011 19:53
Forum: Music
Replies: 0
Views: 6247
Tickets are on sale now.
Message me for full details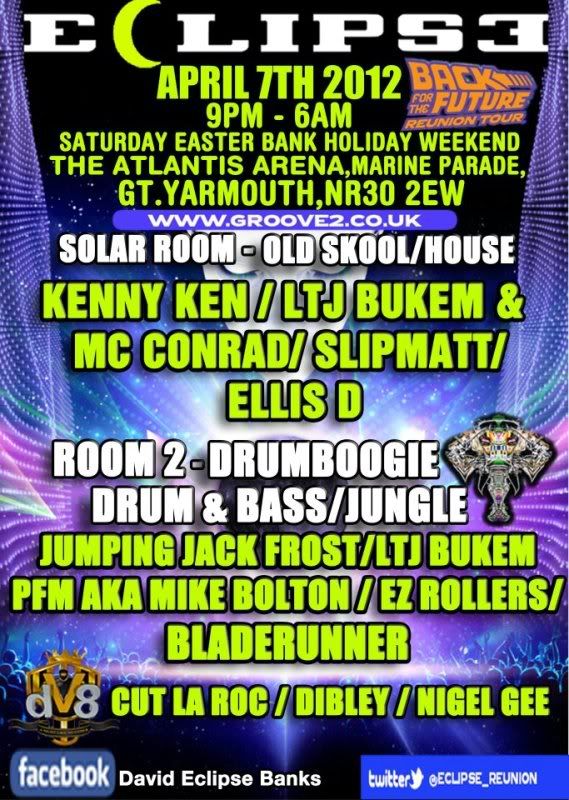 by deeman72

29 Jan 2009 20:26
Forum: Music
Replies: 0
Views: 5479
**Calling all the East Anglian Old Skool crew** Your help is needed** If you have a facebook account; then please log in to your profile and join our Oldskool (East Anglia) revival group. We are looking to make it the biggest rave group on facebook in our area Simply log into your page and cut and p...
by deeman72

08 Jan 2007 22:38
Forum: Music
Topic: The Dave Banks' Interview
Replies: 0
Views: 4032
The Dave Banks' Interview -------------------------------------------------------------------------------- Hi, For those of you in the know and are interested, the official Dave Banks' interview has been added to the website... http://www.groove2.co.uk/davidbanksinterview.htm Happy New Year Dan www....
please be sure to check out the website again if you have not done so already. we have now added some extra material including new audio and video downloads, the official dj phantasy profile, press cuttings, other event reviews, further photo scans and gallery section. many thanks to everyone who ha...
by deeman72

08 Jul 2006 08:04
Replies: 14
Views: 28574
dont forget to check out their website for further eclipse events at
www.groove2.co.uk
i think there is going to be another event soon!
Search found 10 matches • Page 1 of 1